Where has the summer gone? I can't believe I haven't posted anything in over 2 months! It has been a busy summer filled with good food, good people, and good travels. Instead of trying to catch up on posts, let's summarize. Get ready for a long one folks.
I love baking for other people. Not only does it prevent me from feeling a little too doughy around the midsection, I love being able to be a part of or contribute to a celebration. These cupcakes were for a rather important celebration - friend requested cupcakes for his proposal!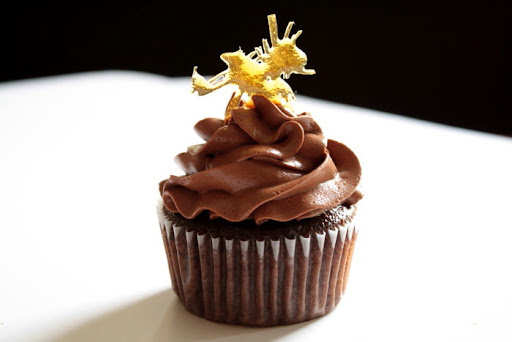 Those are chocolate and vanilla cupcakes with the most decadent chocolate fudge frosting that I promise to share with you in the near future. Topped with pearl dragees and some caramelized sugar.
One of my very first posts were cupcakes made for Miss. Ellie when she was just born. Our dear
Part of my summer (and one of my excuses for not blogging in forever) was spent in Korea. That country has come a long way - so much culture, creativity, and progression. There is so much to do, see, and
eat
there. I shall see you again soon, Seoul. To make up for going AWOL, here are some tidbits from my trip that I'd like to share with you:
I should probably sleep now if I'm ever going to get over my jet lag. Goodnight! Talk to you again soon.